VWHRC Veterans Reintegration Program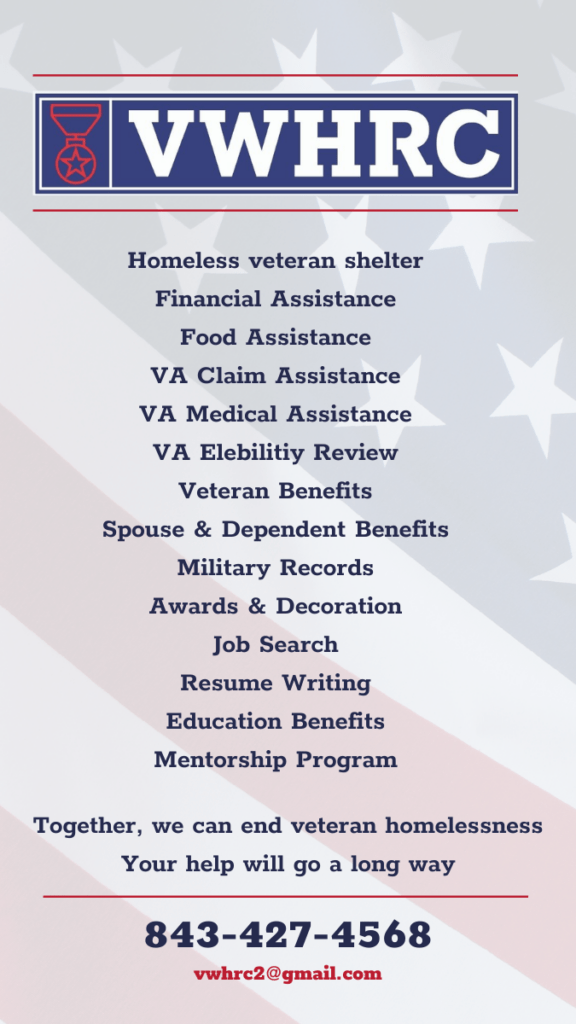 What is the Reintegration Program? 
VWHRC has been crafting our very own Reintegration Program to help our veterans become adjusted to society after facing hardships post war and service.
What opportunities are there? 
In this program we have opportunity for our veterans to work towards a better/more sustainable life.
We have opportunity for our veterans to have a safe, clean, and comfortable place for them to make a new start.
A more personal opportunity is that our vets have the chance to interact with other veterans who are experiencing similar problems, as well as find familiarity with one another.
Our last big opportunity for our veterans is the opportunity to access counselors. Proving plans for education and training toward finding meaningful employment.
Our ultimate goal: 
At the Veterans Welcome Home Resource Center we have a goal of eliminating veteran homelessness but this is only the start. We want to give our vets purpose in their post service/war endeavors to finding stability. We strive to make sure that we have done all we can to help our vets with anything they call us about or come in with.
(Listed to the left we have a list, also found on our instagram, of all of the assistances we provide for all veterans that come in. If you can't find what you're looking for, give us a call at the number on the bottom page of the left)